China Refine Industry Co.,LTD.

Business Type:

Natural Stone, Man Made Stone, Ceramic

Main Products:

granite,marble,onyx,travertine,slate,sculptures and carvings,

Country/Region:

China

Established:

Aug 09, 2007

NO. of Employees:

501 ~ 1000

Annual Turnover:

US$ 10 ~ 50 Million

Authentication:

ISO 14001:2004,OHSAS 18001,Others

Verification Type:

Onsite Check ?

The supplier's company certificate has been verified by StoneContact.Com.

√ Certificates:
Company Description
China Refine Industry Co.,LTD is a leading manufacturer of all kinds of natural stone products in China. We have our own 3 quarries and 5 production bases in the major stone areas in China. We are equipped with the most advanced machines, skillful workers. responsible Quality Inspectors and also other very professional managing team.
As a professional world class natural stone supplier.we promise our valuable customers:
* All enquiries/questions to be replied within 24 hours
* Price is the most competitive
* To provide 100% on-time delivery for products and documents delivery.
* To have strict quality control policies and strict execution to deliver products with no defects in quality and strong seaworthy packing.
* To keep very good communication with customers if any questions during production.
* All claims to be settled within 24 hours
* To keep continuous improvement on management.
Our slogan---We try to do things to our customers' most satisfaction.
China Refine Industry Co.,LTD
Head Office Address: Room 1505, Be-Top Plaza, No.617 Sishui Road, Huli District. Xiamen City, China.
Tel: 0086-592-5172805 / 5172802 / 5129830
Fax: 0086-592-5109830
Mobile Phone: 0086-13799277798
Skype: refinestone
******************************************************************************
Our 5 major Production Bases all over China.
Granite Slabs and Carvings factory, located in Quanzhou city, Fujian province. Main products are granite and marble tiles, slabs, cut-to-size, countertops, steps, window sills, columns, paving stone, various carvings and sculptures, etc.
Slate factory, located in Baoding city, Hebei province, specialized in natural slate, quartzite, culture wall panels, crazy paving, cobblestone, gate posts, roofing slate, slate mushroom, paving on mesh, etc.
Sandstone factory, located in Sichuan province, producing various kinds of sandstone products, such as flooring and walling tiles, slabs, cut-to-size, pavers, kerbstone, etc.
Marble Tiles and Slabs factory, located in Tongyang Town, Tongshan county, Hubei province, producing mainly marble / travertine / limestone tiles, slabs, cut-to-sizes, countertops and marble + ceramic(glass, aluminum, etc) composite tiles
Marble Carvings factory, located in Quyang County, Hebei province, producing human sculptures, fountains, animal carvings, table and benches, lanterns, etc.
Onsite Check
The supplier's company certificate has been verified by StoneContact.Com.
Verified Supplier
International Name
Local Company Name
Company Establish Date
Business License
Trade License
Existence Image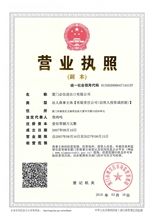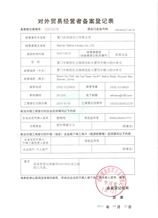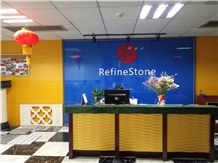 Contact Details

Paul zhan (CEO)
Telephone:

+86-592 5172805- 5129830- 5172802

Fax No:

+86-592 5109830

Mobile::

0086-13799276540

Company Address:

Room No.1505,Be-Top Plaza,No.617 Si Shui Road,Wuyuan Bay,Xiamen,China.
Send a message to this supplier